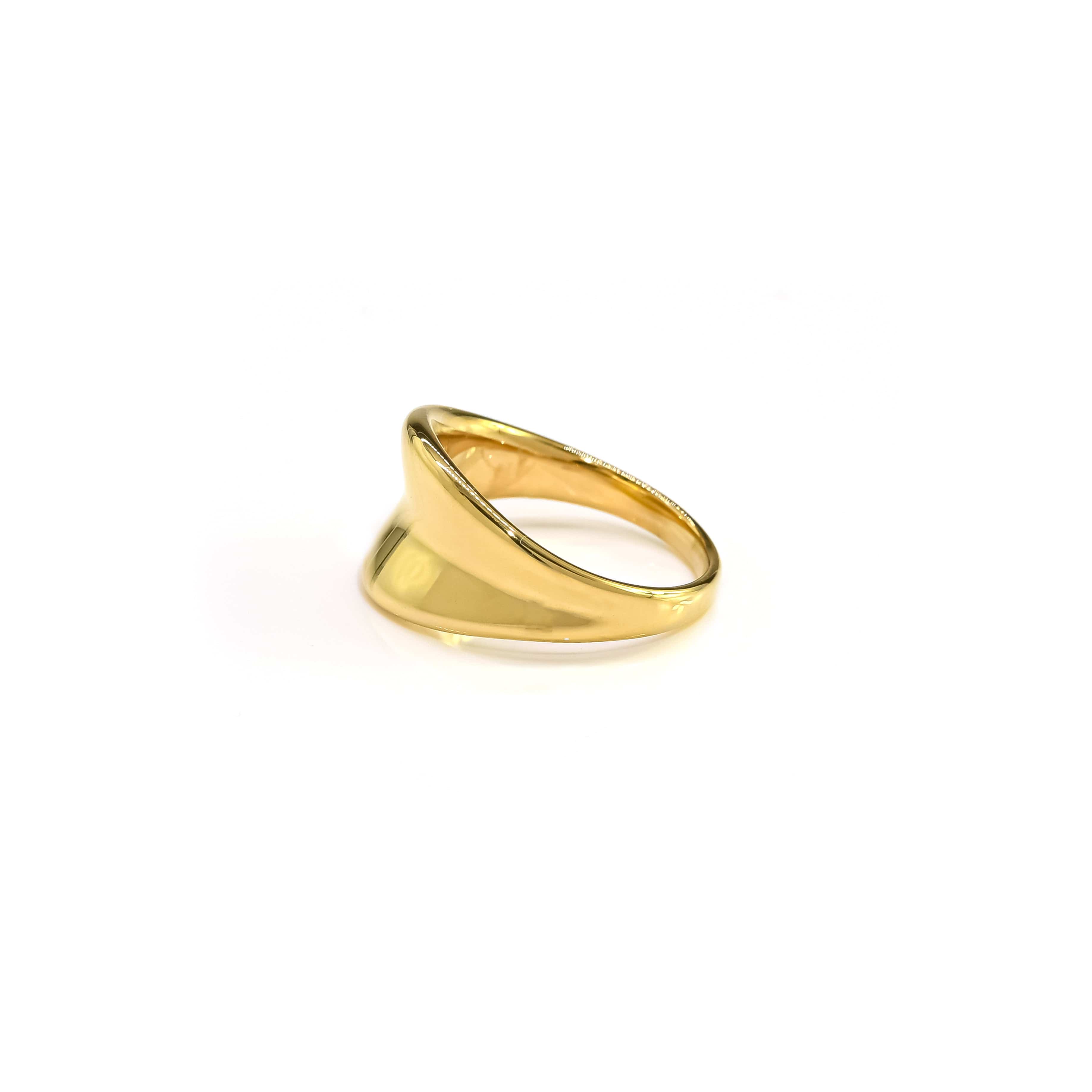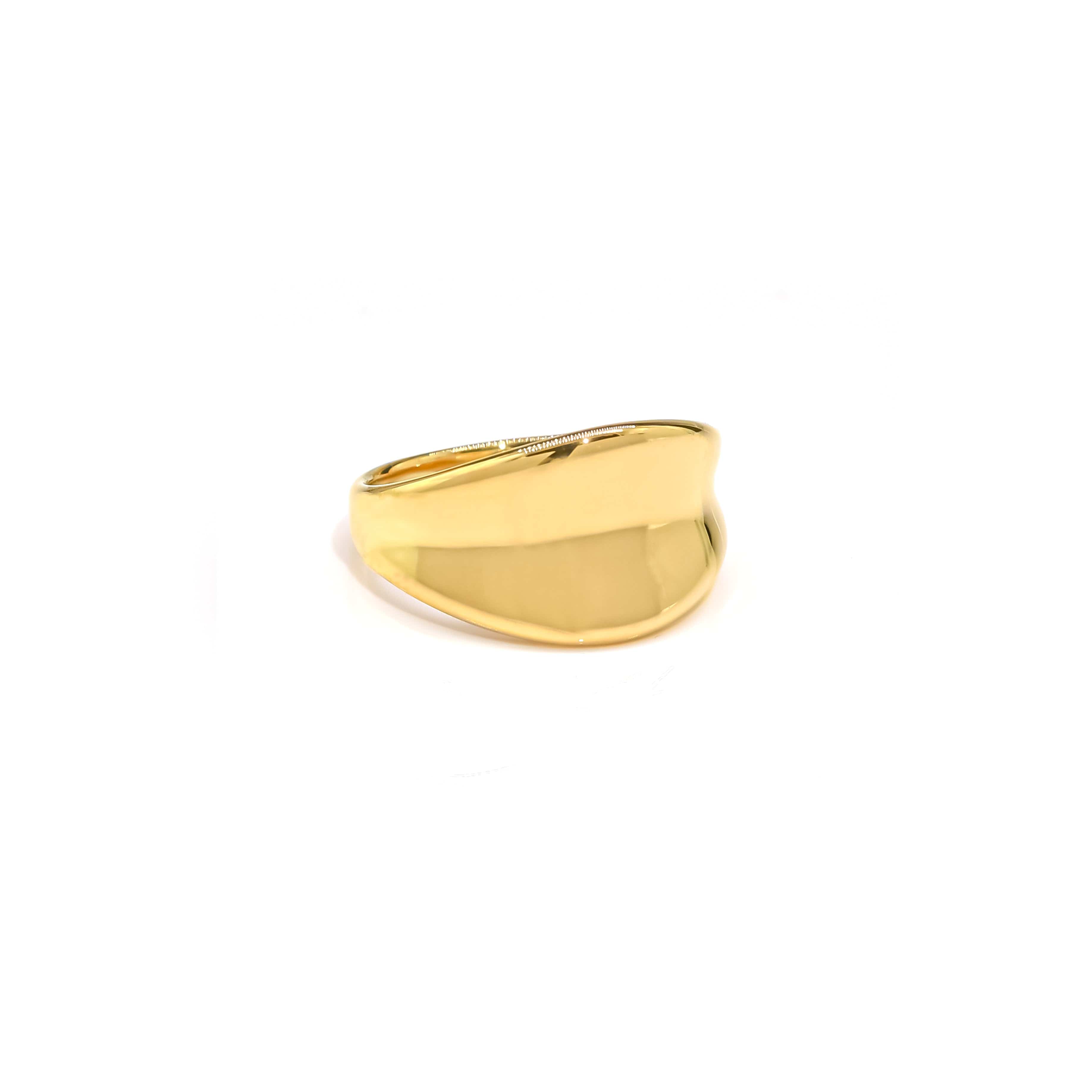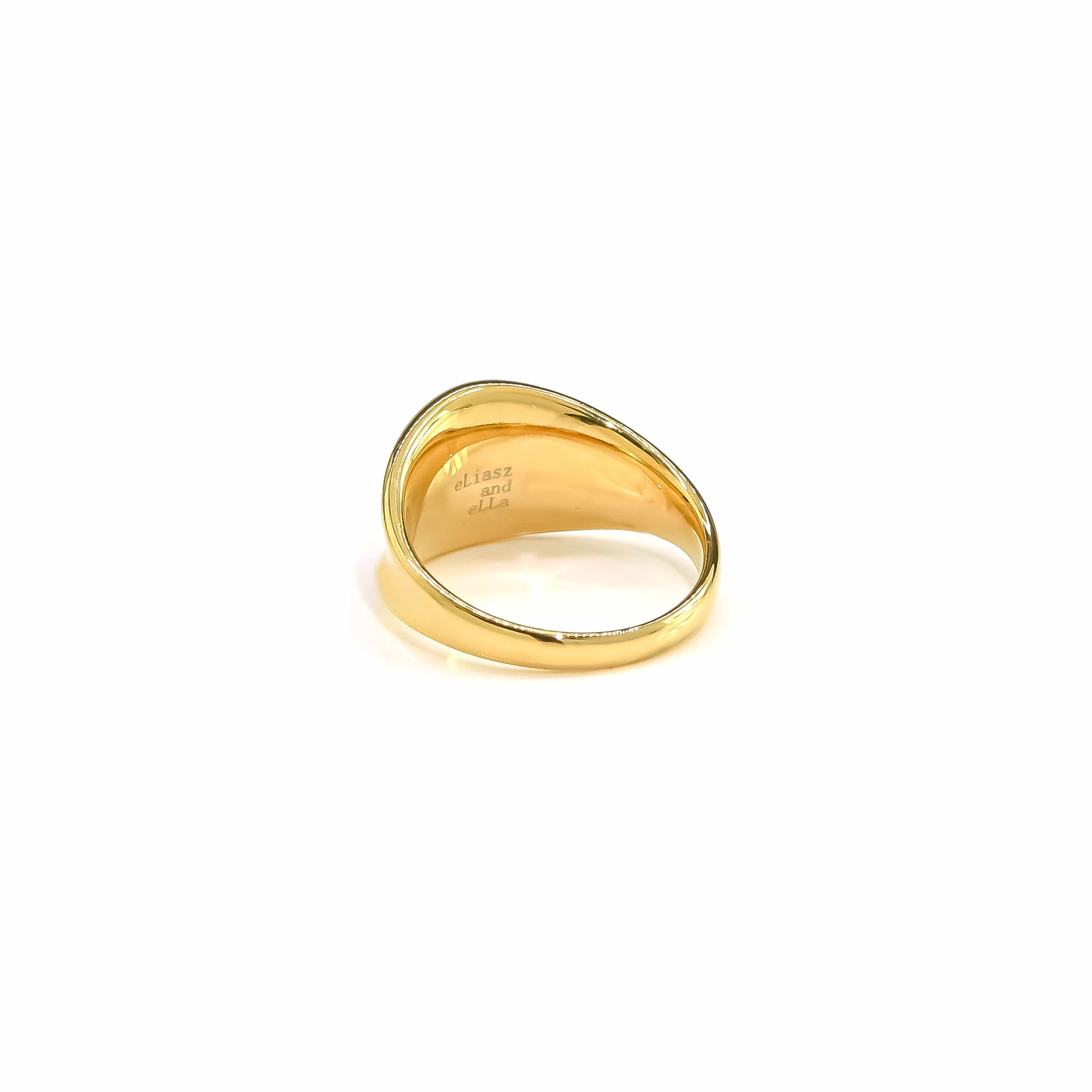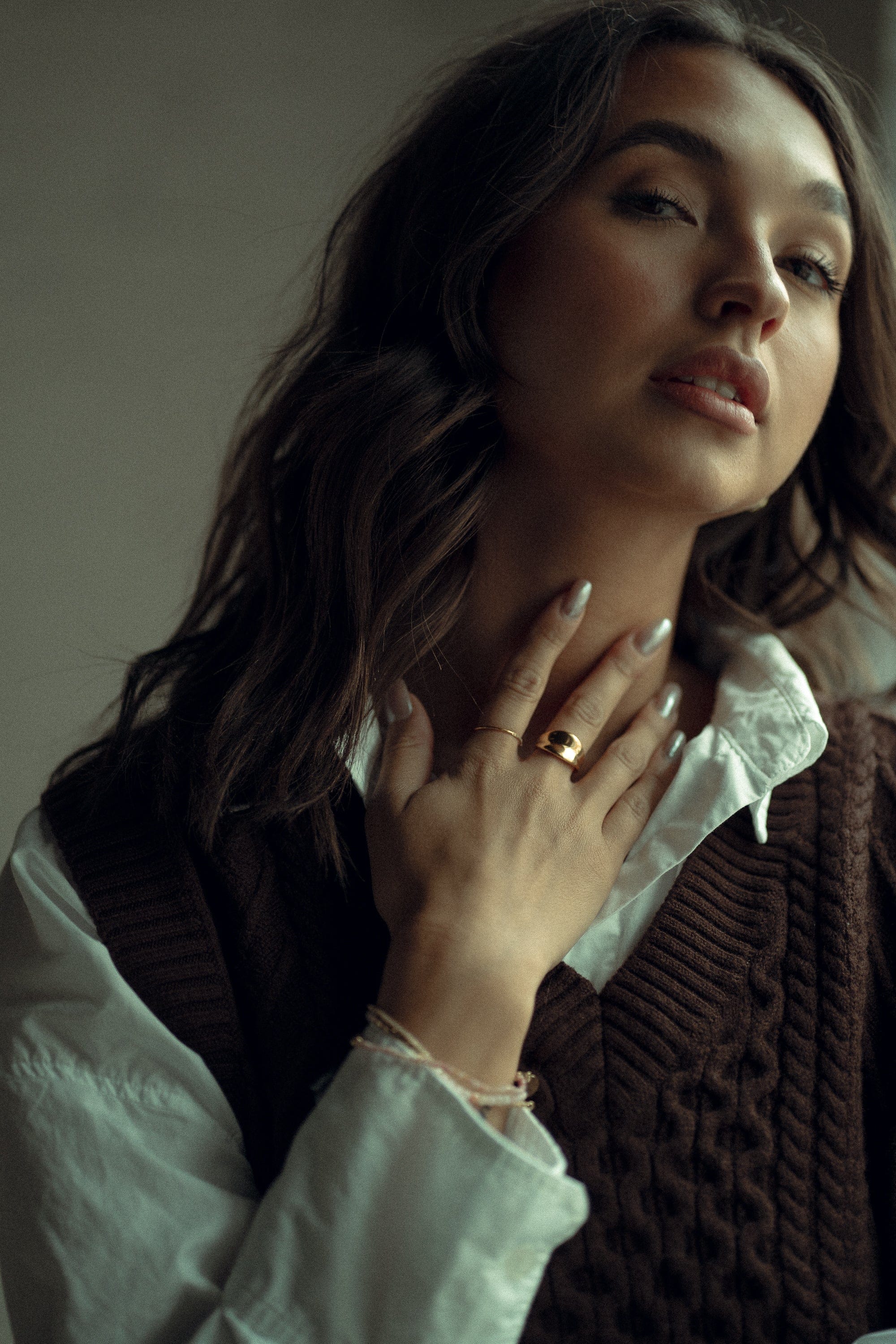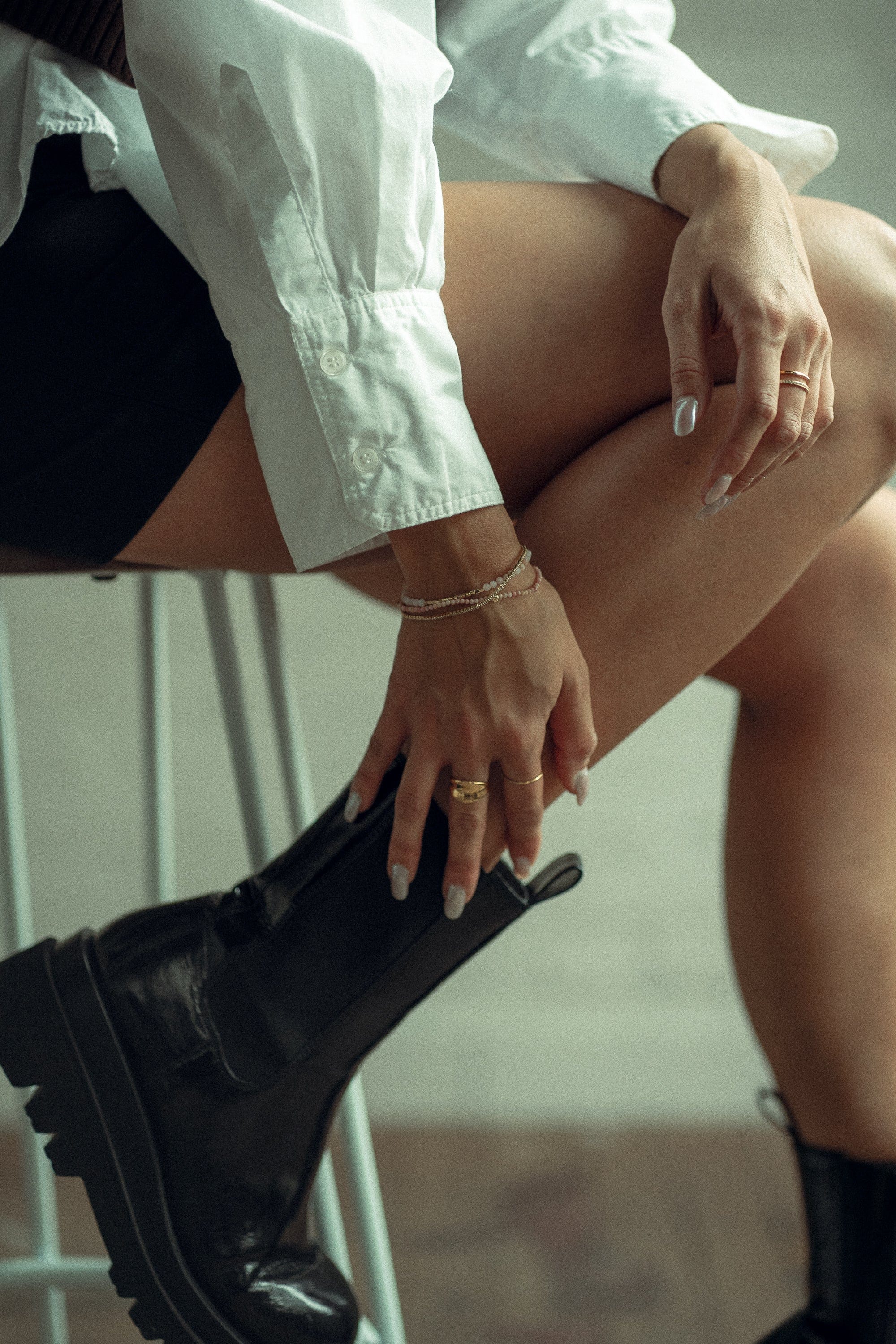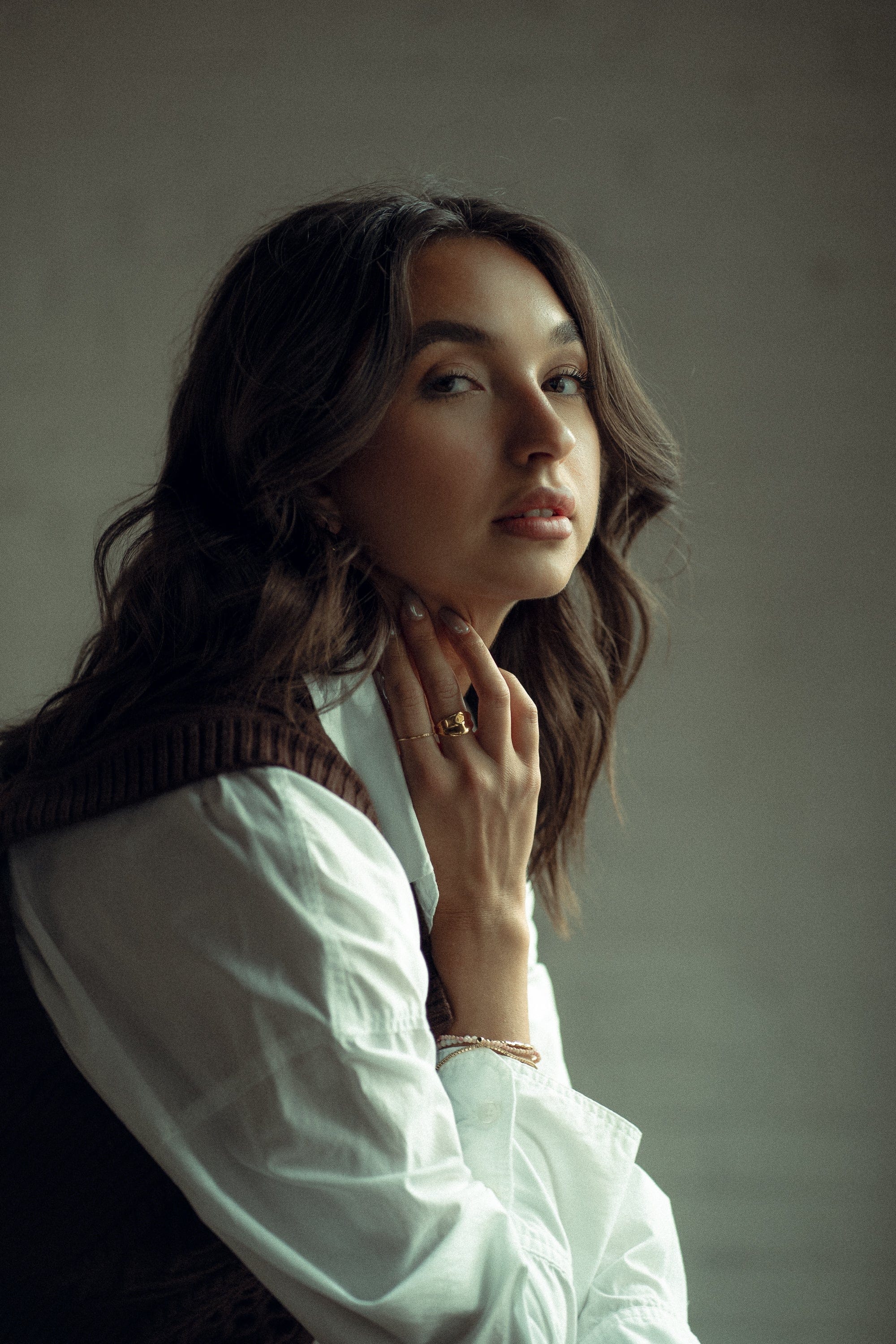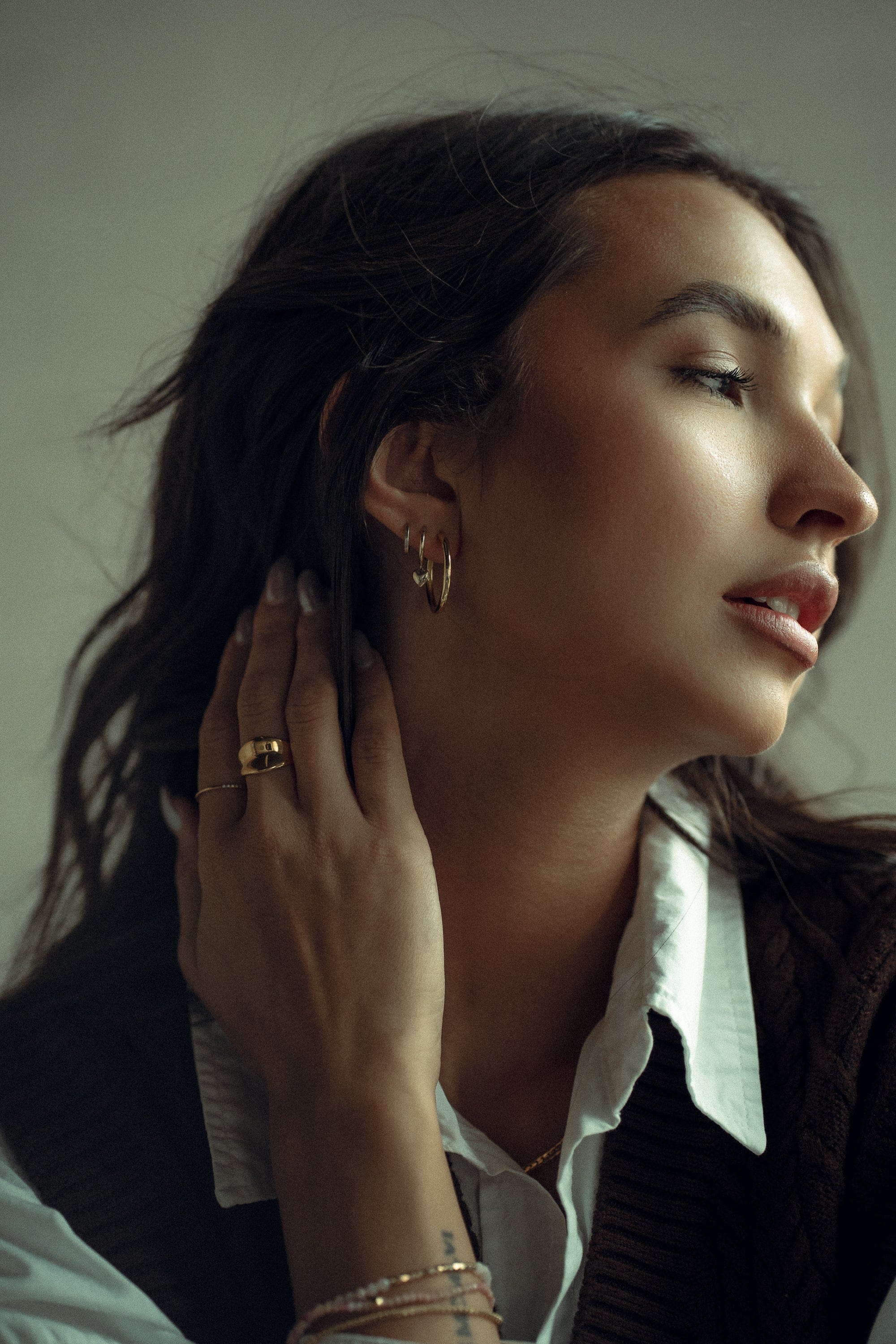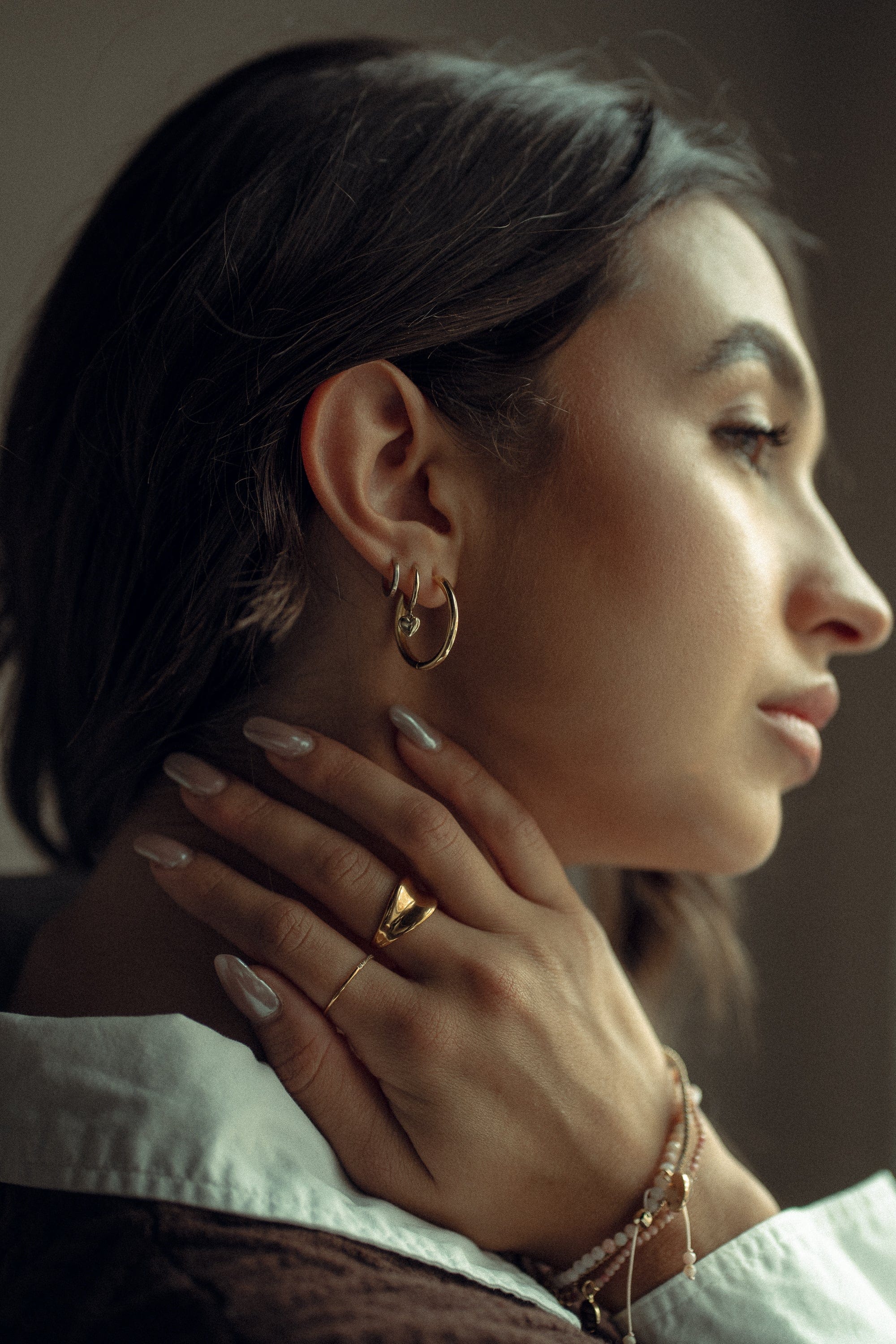 Our Element Ring is bold and totally beautiful. With its soft wave-like shape, our Element Ring adds a seriously stunning focal point to your hand.
- 18K gold plated stainless steel 
- Signature jewelry pouch included 
- Available in sizes 6, 7, 8
Warranty & Shipping
Warranty
Your eLiasz and eLLa jewelry is warrantied for any material defects (a defect in the design and/or materials used) for 2 years from time of purchase. This Warranty does not cover normal and expected wear and tear.
Even after 2 years, please let us know if you feel there is a material defect in your e&e and we'll take all reasonable actions to make the situation right.
Standard Shipping is an estimated 4-7 business days or less within Canada. Standard shipping for purchases under $100 CAN does not include tracking.

Expedited Shipping with Tracking is an estimated 2-4 business days or less within Canada and automatically provided for orders over $100 CAN within Canada only.