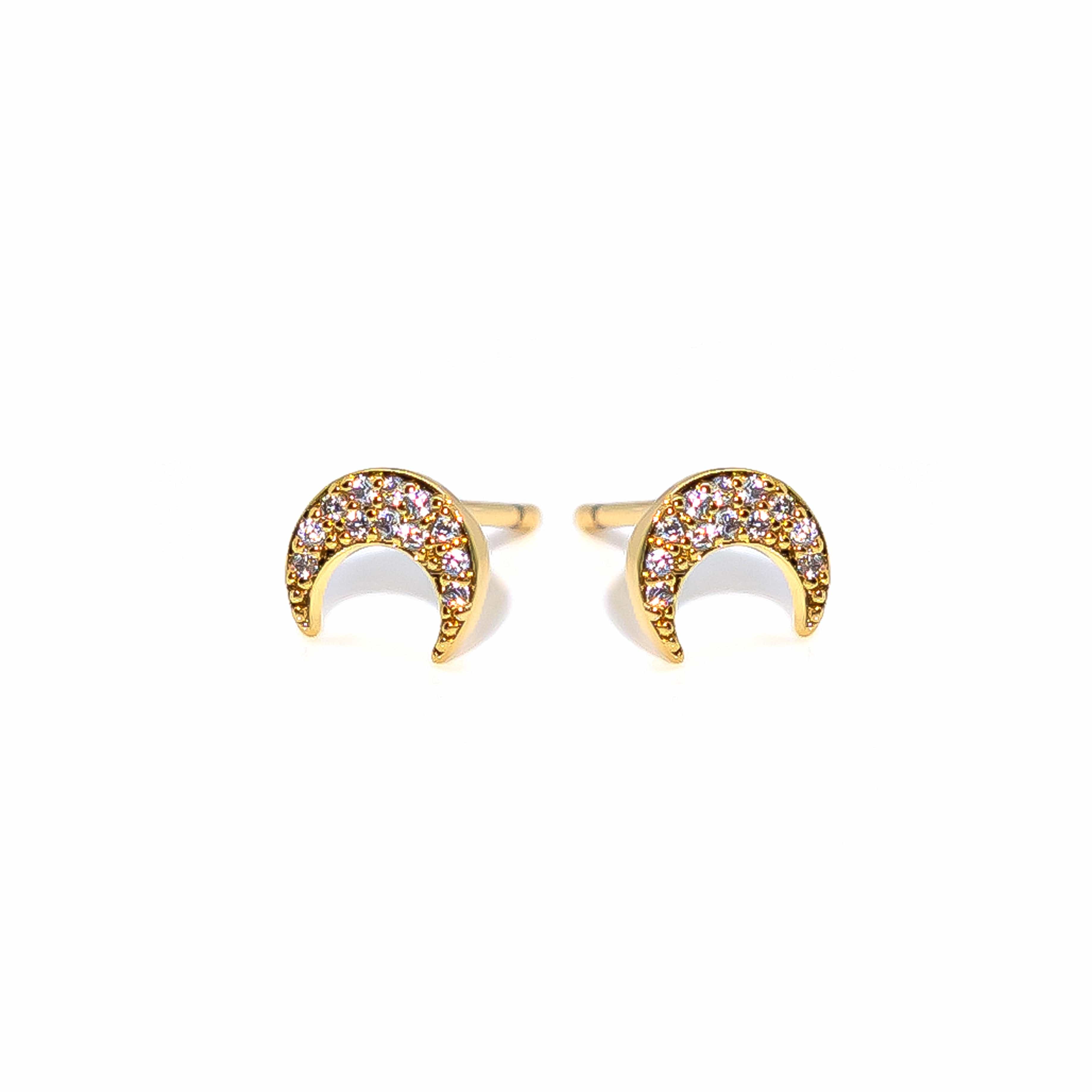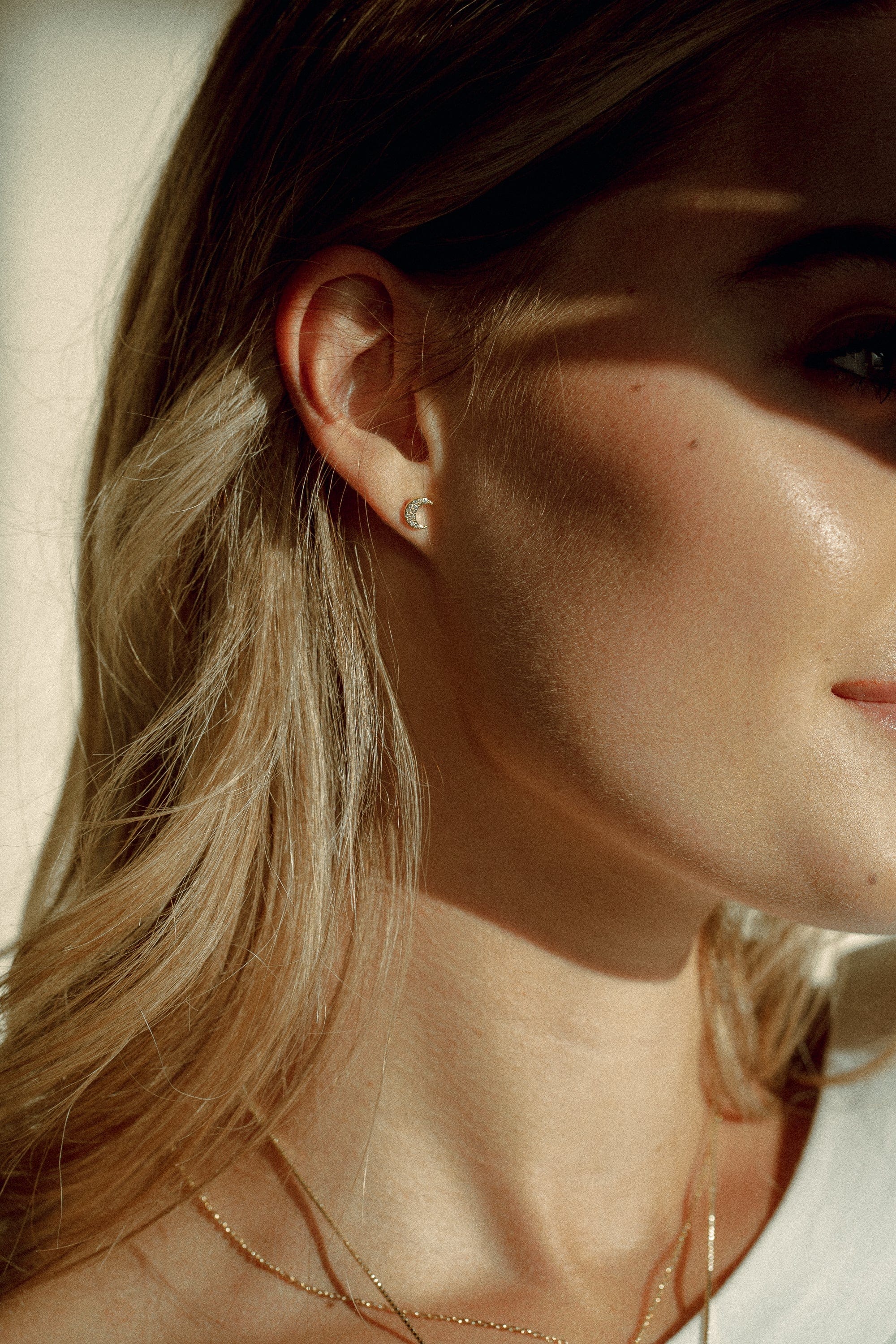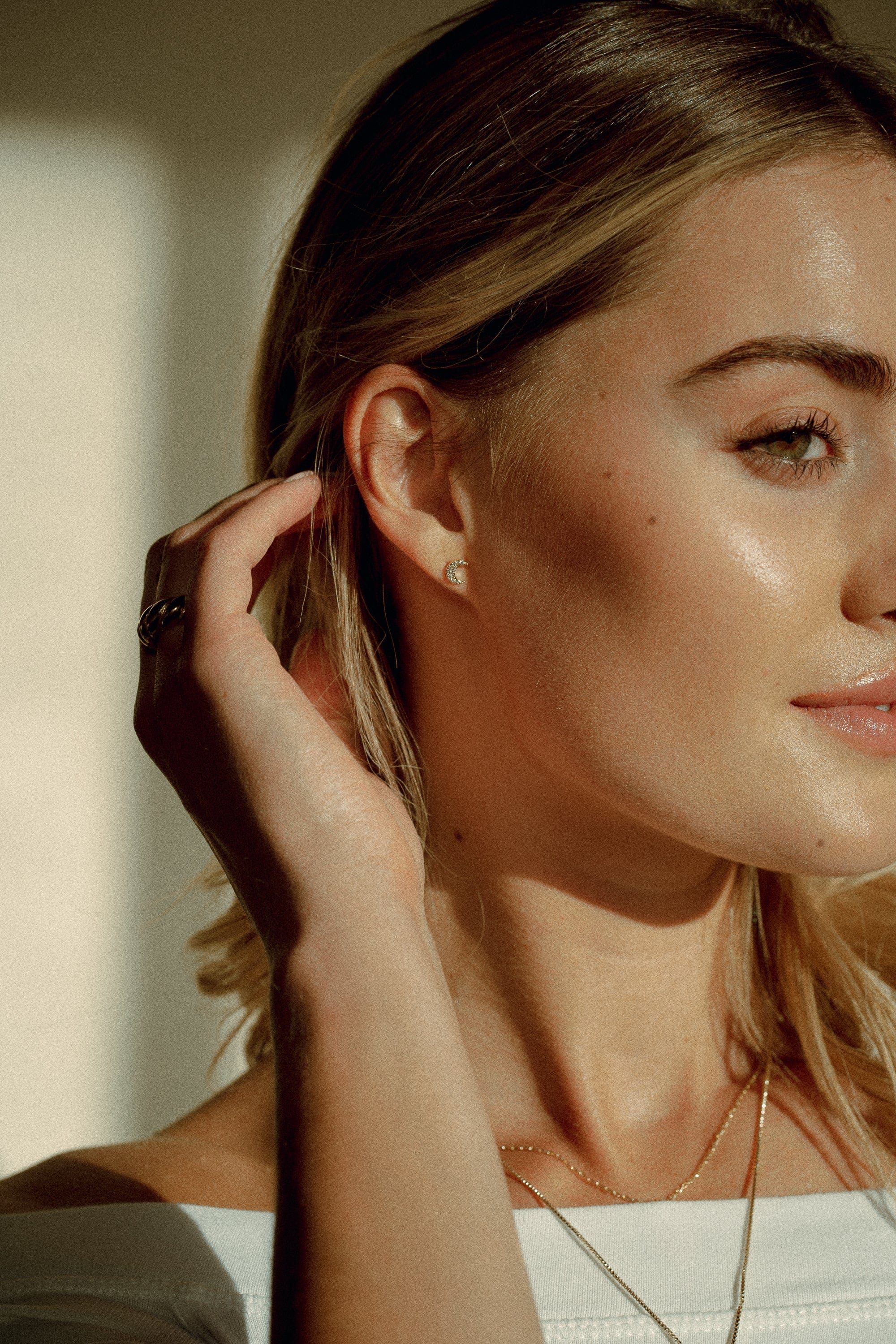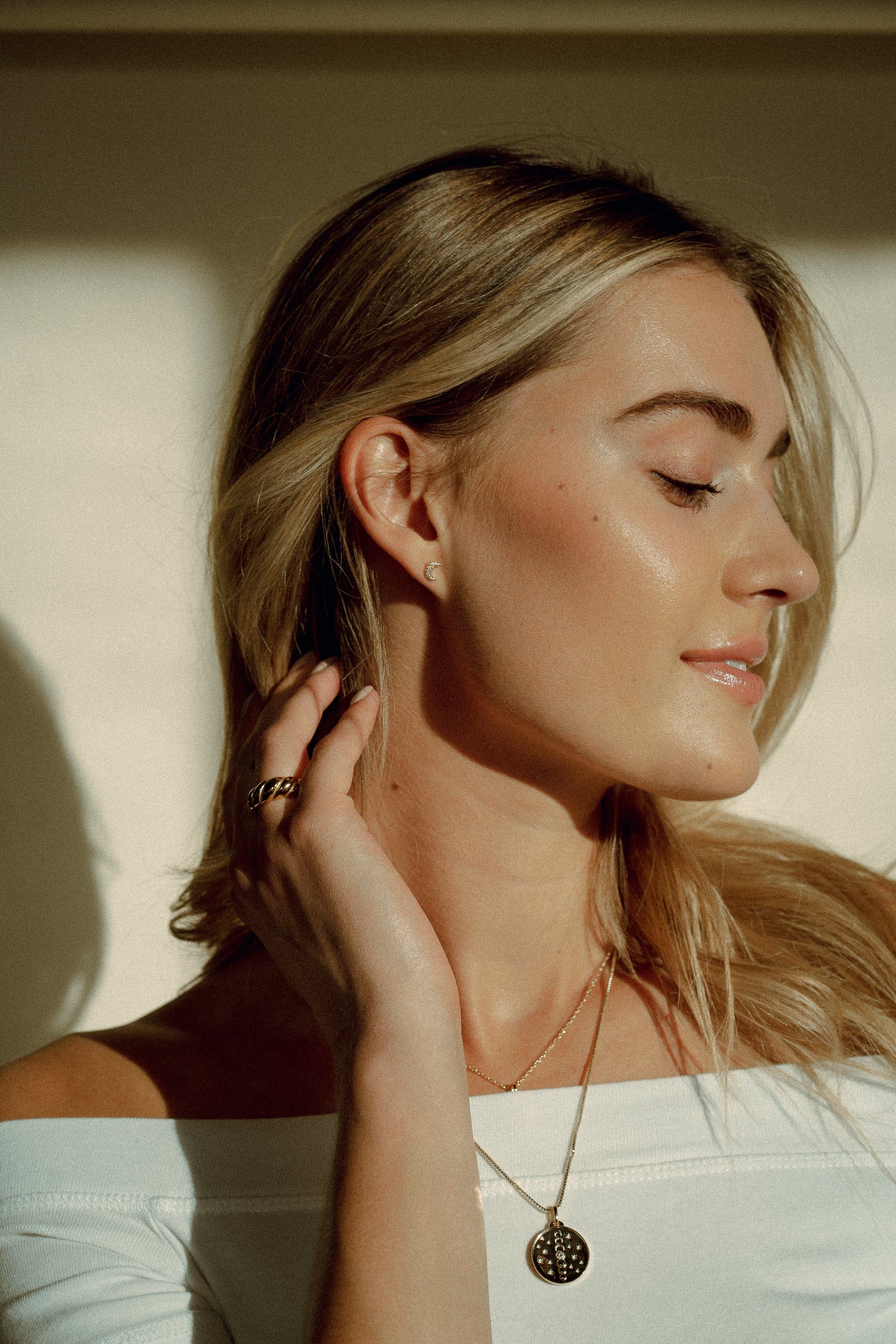 Discover the breathtaking allure of our Moon Stud Earrings, an epitome of unparalleled elegance and charm. Echoing the splendor of the moon, these studs, with their luminous 18K gold-plated finish, shine brilliantly. Adorned meticulously with vibrant CZ crystals, they lend an enticing sparkle to your eyes, creating a stunning reflection reminiscent of a star-studded night sky.
Whether as a lavish gift for your special someone or a captivating treat for yourself, these earrings are a dazzling addition to any jewelry collection. Step away from the ordinary into an enchanting world with these stunning studs.
- 18K gold plated with CZ crystals
- 5mm diameter

Warranty & Shipping
Warranty
Your eLiasz and eLLa jewelry is warrantied for any material defects (a defect in the design and/or materials used) for 2 years from time of purchase. This Warranty does not cover normal and expected wear and tear.
Even after 2 years, please let us know if you feel there is a material defect in your e&e and we'll take all reasonable actions to make the situation right.
Standard Shipping is an estimated 4-7 business days or less within Canada. Standard shipping for purchases under $100 CAN does not include tracking.

Expedited Shipping with Tracking is an estimated 2-4 business days or less within Canada and automatically provided for orders over $100 CAN within Canada only.