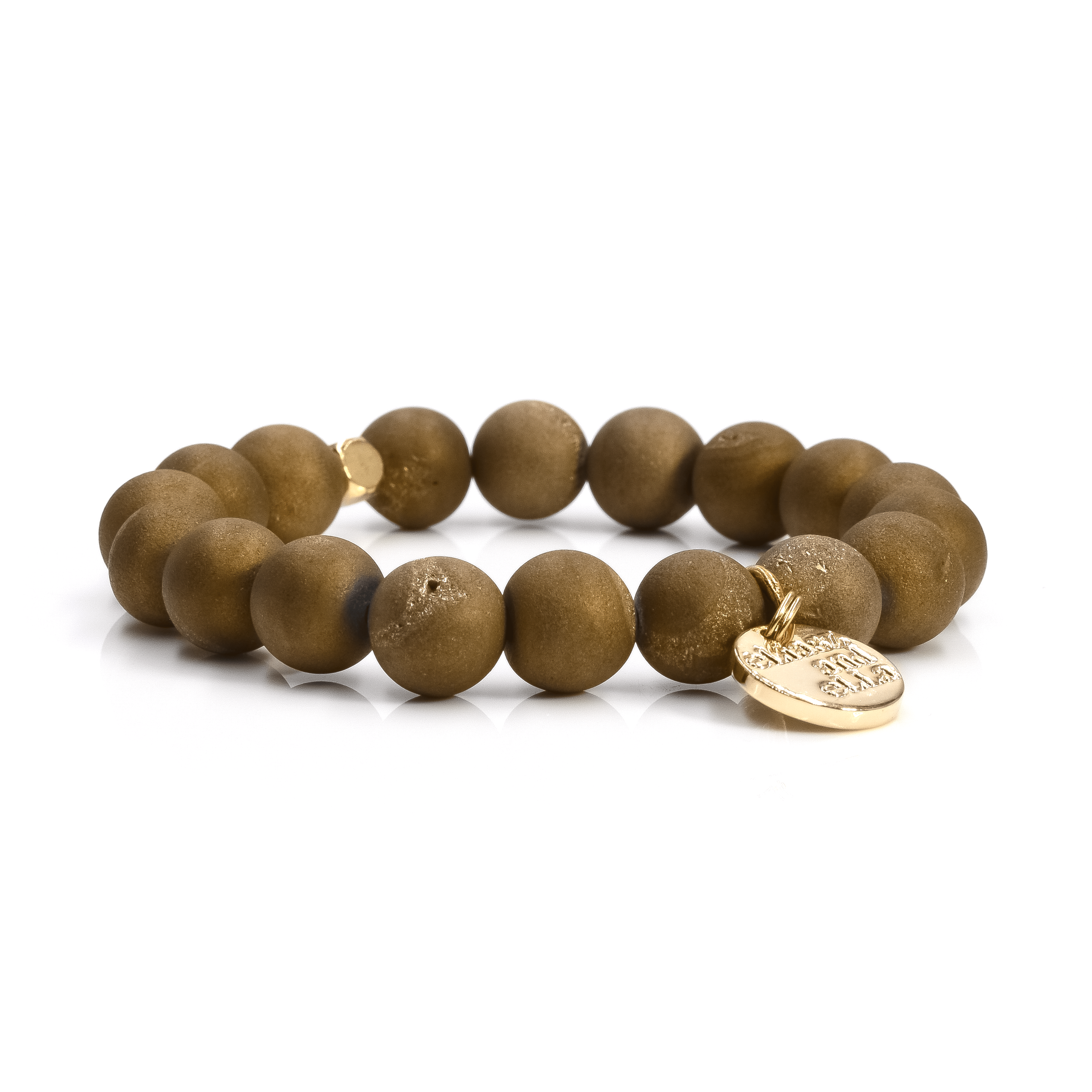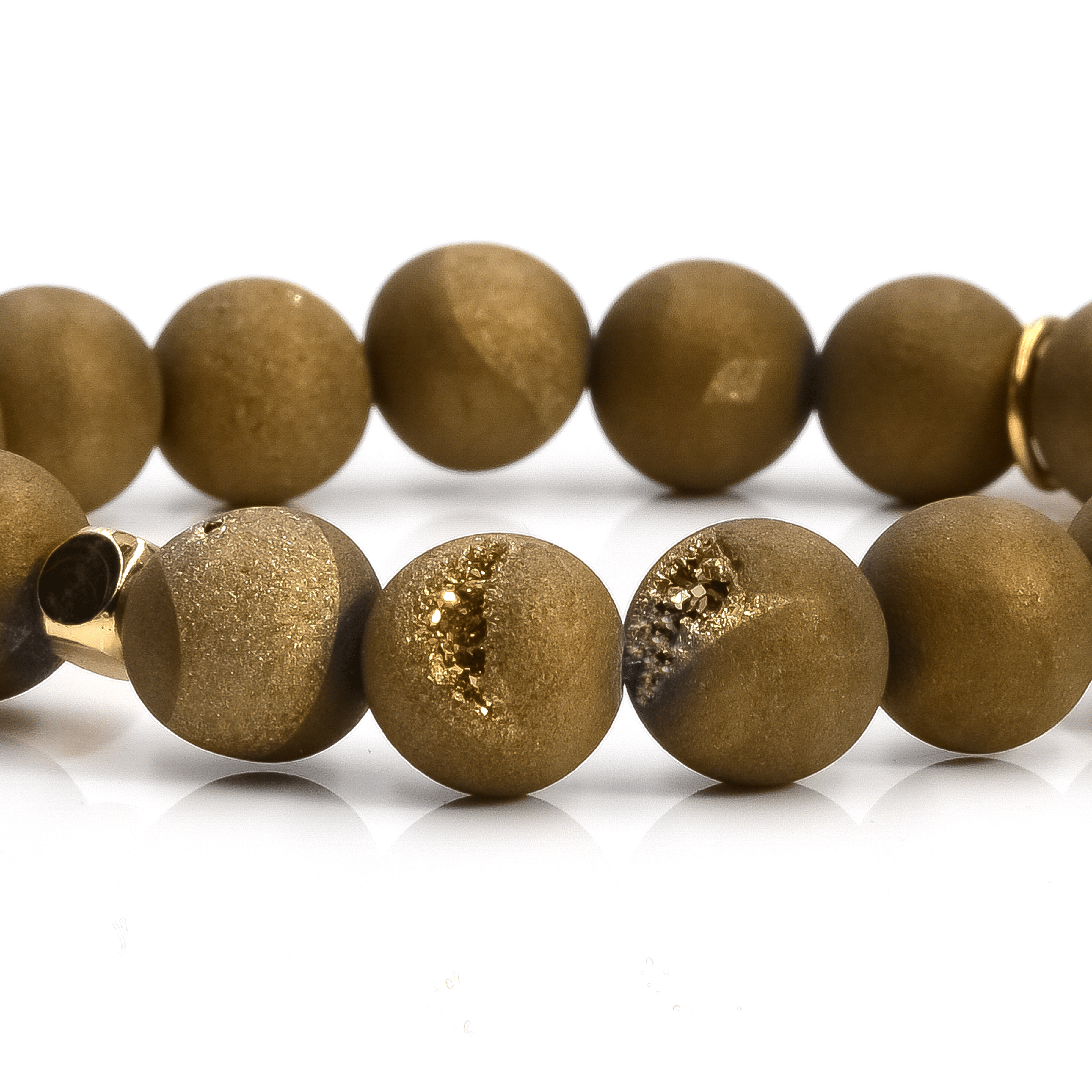 Gold Stone Matte Stone Bracelet
$19.00
Regular price
$41.00
Matte, golden agate stones with gold accents make this a beautiful neutral and natural bracelet addition to your jewelry collection. Agate is believed to assist with protection, rebalancing, and cleansing. It is believed to attract strength and to have soothing and calming factors.
- 10 mm natural, cut & conditioned matte gold agate stone beads
- Bracelet is stretchable
- Signature jewelry pouch included
With colour and druzy variations in natural stone, the stone bracelet you receive may have slight colour variations from the one pictured.
Warranty & Shipping
Warranty
Your eLiasz and eLLa jewelry is warrantied for any material defects (a defect in the design and/or materials used) for 2 years from time of purchase. This Warranty does not cover normal and expected wear and tear.
Even after 2 years, please let us know if you feel there is a material defect in your e&e and we'll take all reasonable actions to make the situation right.
Standard Shipping is an estimated 4-7 business days or less within Canada. Standard shipping for purchases under $100 CAN does not include tracking.

Expedited Shipping with Tracking is an estimated 2-4 business days or less within Canada and automatically provided for orders over $100 CAN within Canada only.

Gold Stone Matte Stone Bracelet
$19.00
Regular price
$41.00