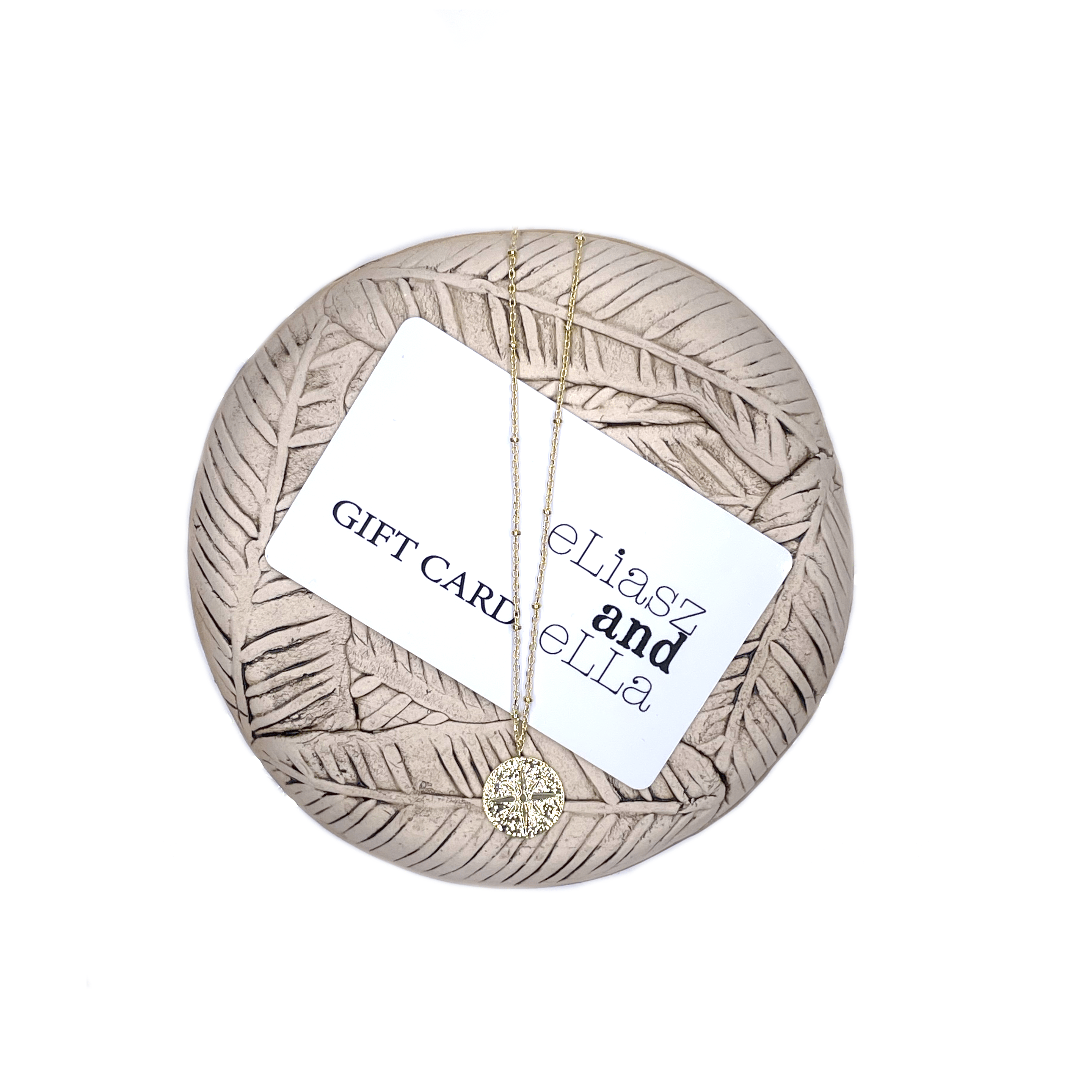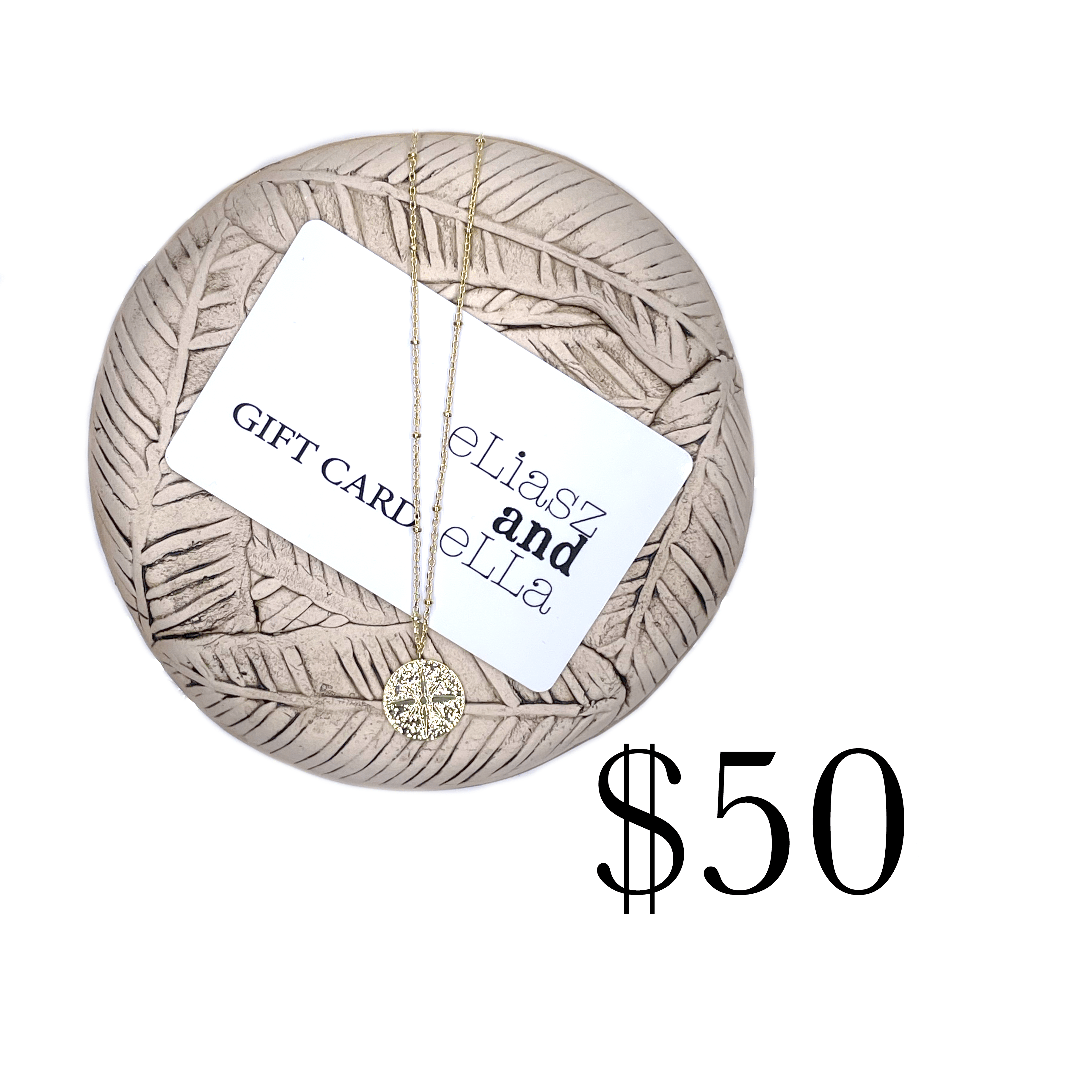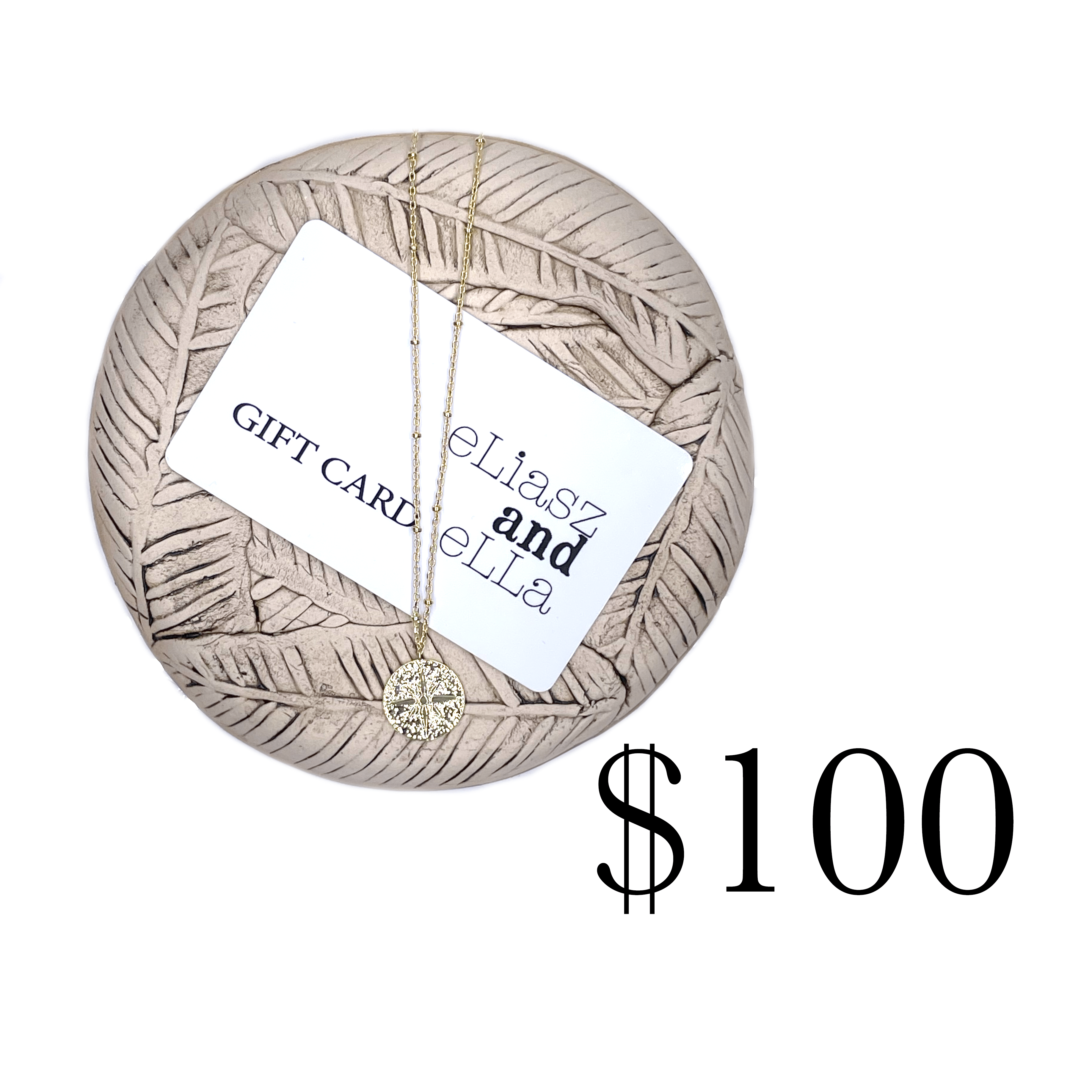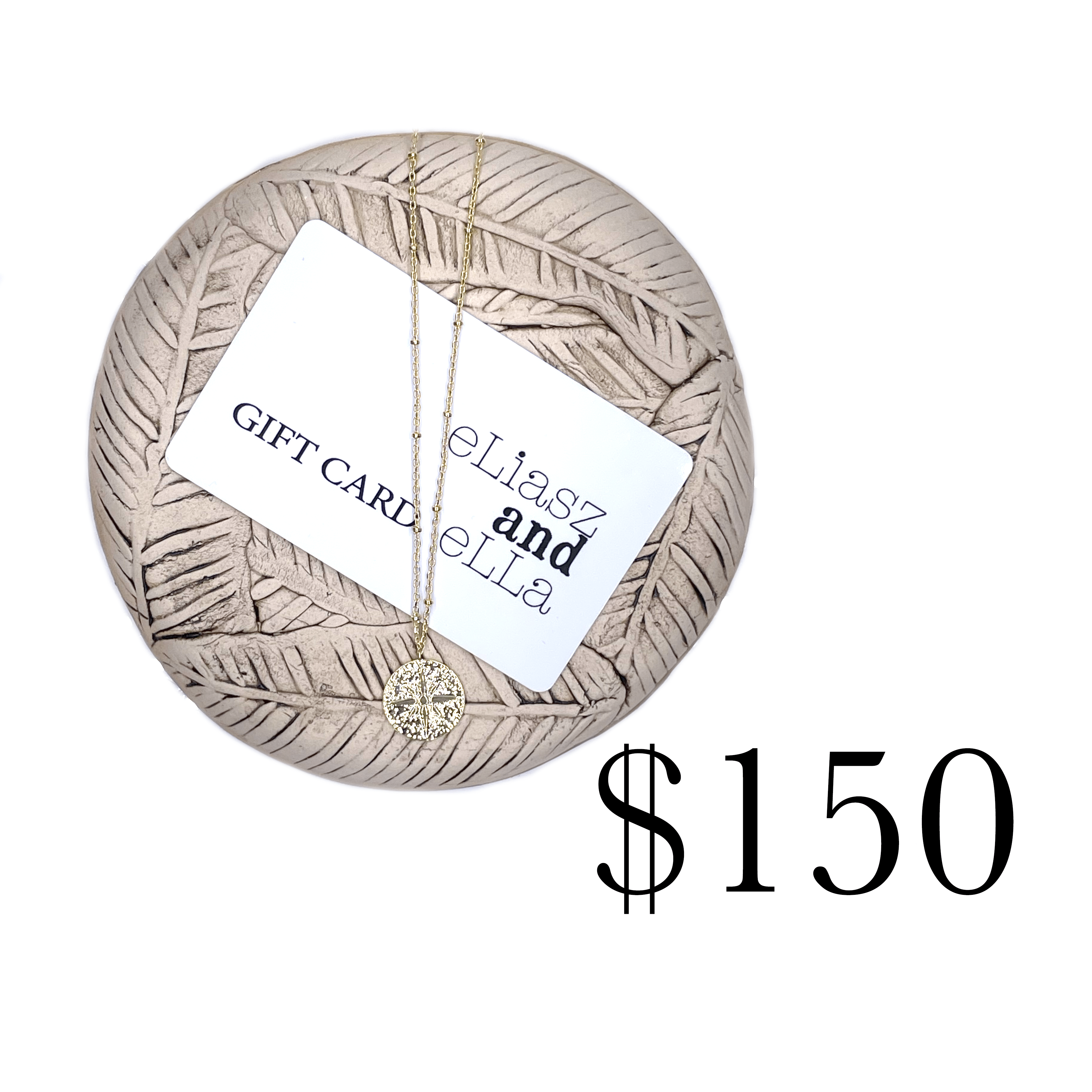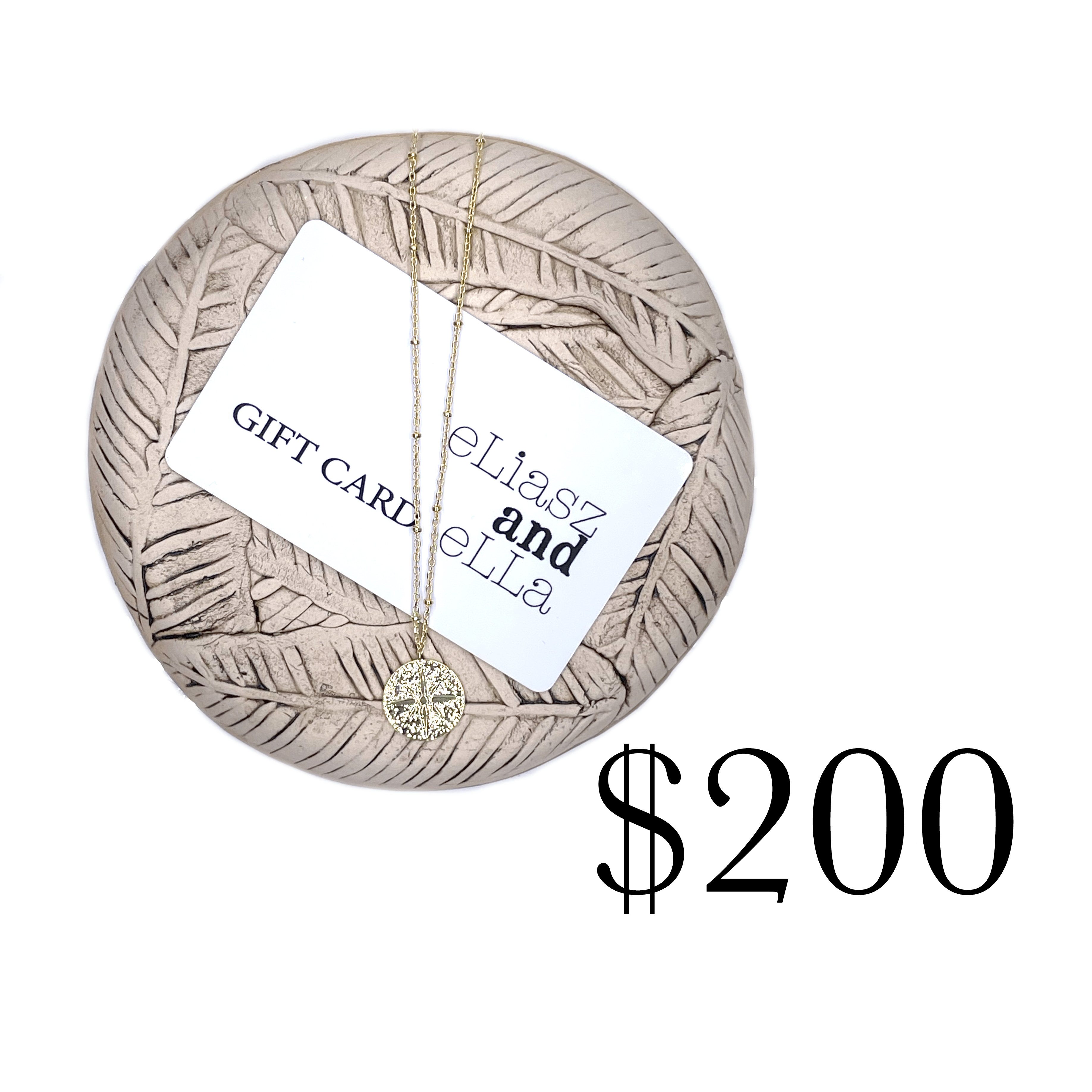 The gift that lets them choose. No transaction fees, no delivery charges and never expires. Just a couple reasons our e&e Gift Cards make great gifts backed by our Canadian e&e Team.
Gift Cards are available in physical or digital options for convenient, fast, and stress-free gifting.
Digital Gift Cards are delivered by e-mail to your recipient OR you can have them e-mailed to you, forward to your recipient or print.
Physical Gift Cards are shipped to your preferred shipping address.
e&e Gift Cards are only valid at eliaszandella.com.
The perfect gift for your special someone!
*eLiasz and eLLa Jewelry Inc. is bound by Gift Card Terms & Conditions
**Gift Card Currency: Canadian Dollar (CAN)
***Compatible with Apple Wallet Passes.
Warranty & Shipping
Warranty
Your eLiasz and eLLa jewelry is warrantied for any material defects (a defect in the design and/or materials used) for 2 years from time of purchase. This Warranty does not cover normal and expected wear and tear.
Even after 2 years, please let us know if you feel there is a material defect in your e&e and we'll take all reasonable actions to make the situation right.
Standard Shipping is an estimated 4-7 business days or less within Canada. Standard shipping for purchases under $100 CAN does not include tracking.

Expedited Shipping with Tracking is an estimated 2-4 business days or less within Canada and automatically provided for orders over $100 CAN within Canada only.